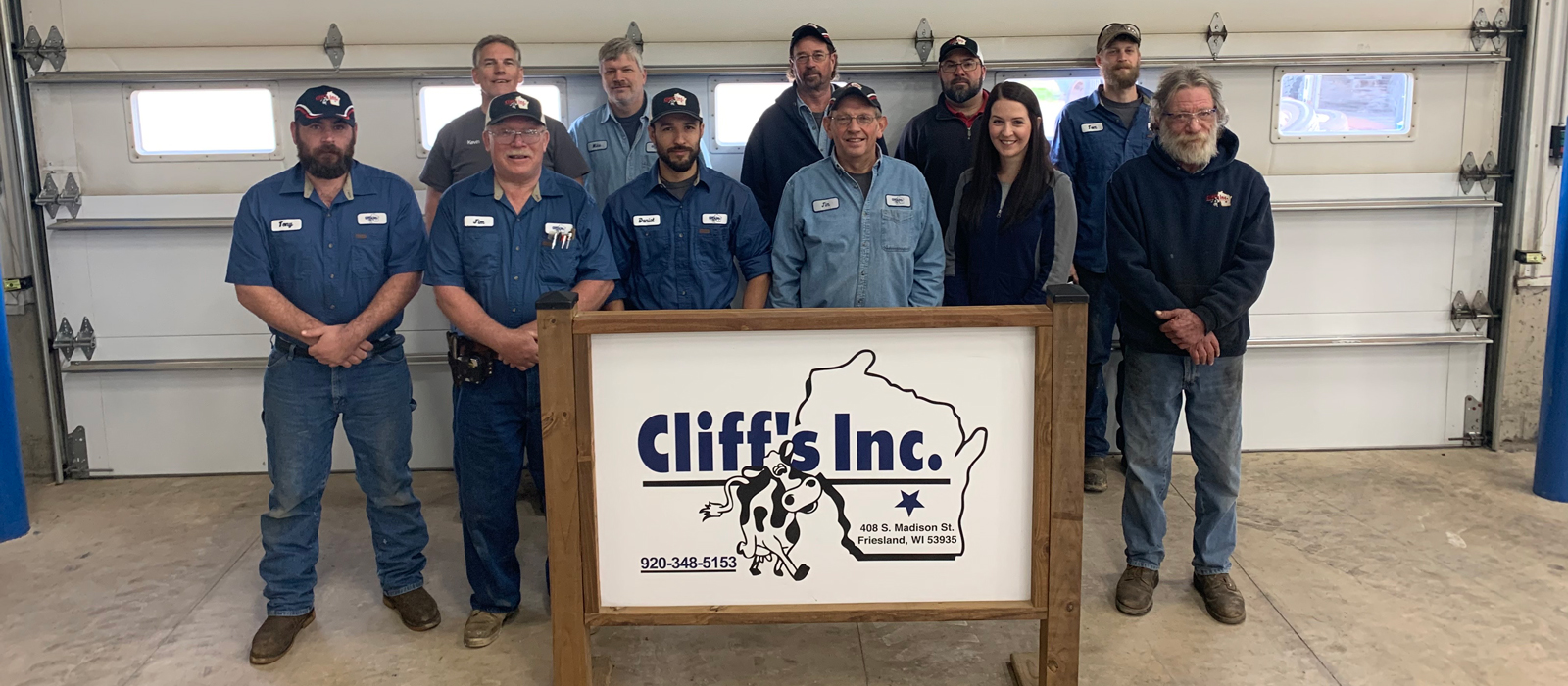 Cliff's Inc. Offers 24/7 Emergency Service! If you need a repair during business hours, call 920-348-5153. If you need a repair after hours, call Mike @ 920-296-1040 or Eric @ 920-296-1034.
We have 15 trained technicians on our team trained in the following areas:
TMR Mixers
Feeding Equipment
Manure Handling equipment
Lawn Mowers
Welding and Fabrication
and much, much more
Why call Cliff's?
We sold and installed our first dairy equipment in 1948 and we haven't changed our philosophy since: provide quality products at a fair price and stand behind them.
We don't just service what we sell, we service any brand, any time. Our pledge is to keep you running.
Cliff's keeps a reliable fleet of fully equipped service trucks – including two heavy duty crane trucks - to respond to your emergency in a timely manner. From bringing a loaner mixer all the way to early morning and late night repairs, our skilled techs are here to help.
Need a bigger repair? We'll bring your equipment back to our well-equipped shop and tackle the biggest of projects. But don't worry – we'll keep you running with a repair while we fix your equipment.
If you prefer to prevent problems before they occur, call today and ask about our Dairy and Mixer maintenance programs. We'll schedule a time to come to you and check your equipment.