Schuitemaker
---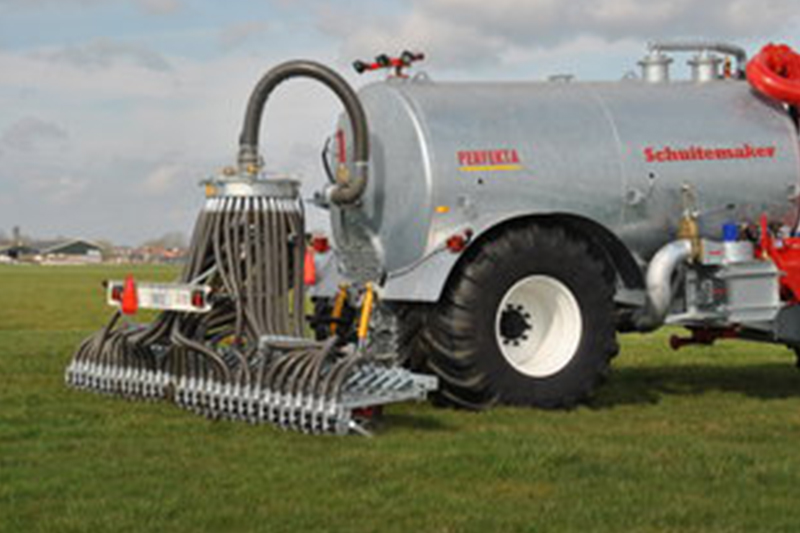 Vaccum Slurry Tanker - Perfekta
Perfekta tank wagons are available for manure and transport purposes. Perfekta tank wagons are available as single or tandem axle models. The tanks come standard with a vacuum pump in combination with a dual inlet on top of the tank for a high suction capacity at a relatively low airflow speed. All tanks come standard with complete equipment.
The Perfekta 100 and 120 come standard with a hydraulically braked single axle. These tanks have a capacity of 10 and 12 m3 respectively, making them particularly suitable for the modern dairy farmer. These tanks can also be fitted with a number of optional extras.
The Perfekta 155 and 190 (15.5 and 19 m3 respectively), come standard with a boggie suspended following steered tandem. Forced steering is also available (optional). These tanks also come with a 30-ton following steered or forced steering pendulum tandem.
---