Roto-Mix
---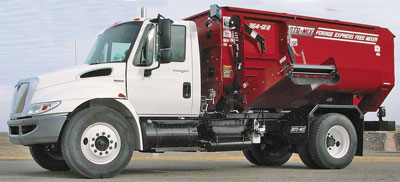 Truck-Mount Mixers
A lower center of gravity puts less shock load on the axle and springs when cornering or driving over rough terrain. Patented double flighted upper auger working in conjunction with the ROTO-MIX hay processing system increases hay inclusion levels. Short wheel base allows tight turns and easy maneuverability. Stainless steel tub and end liners are available in 10 or 12 gauge material for extended mixer shell life.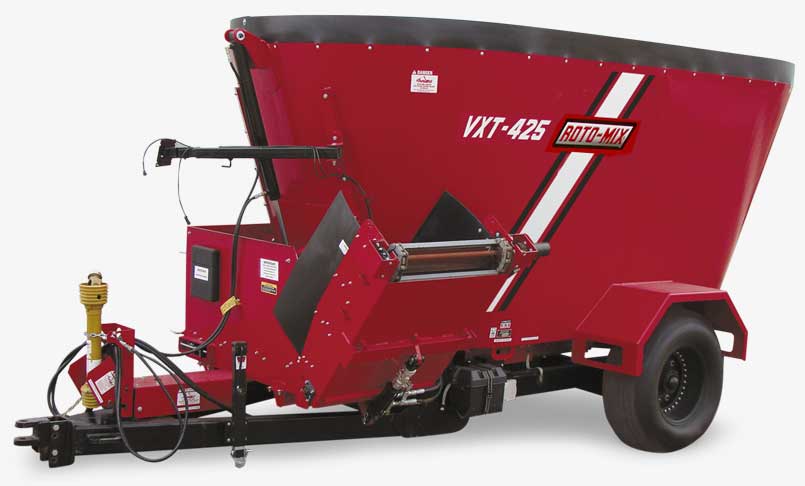 Trailer-Mount Mixers
Vertical mixers have a low profile, perform fast processing of hay with quick mixing and discharge. It is equipped with tower assembly shaft twin augers and has lower horsepower requirements with chain and sprocket drive. Has an adjustable axle for loading convenience and can be equipped with more knives as an option. Variety of sizes for all feeding applications including dairy, cow/calf, stockers and more.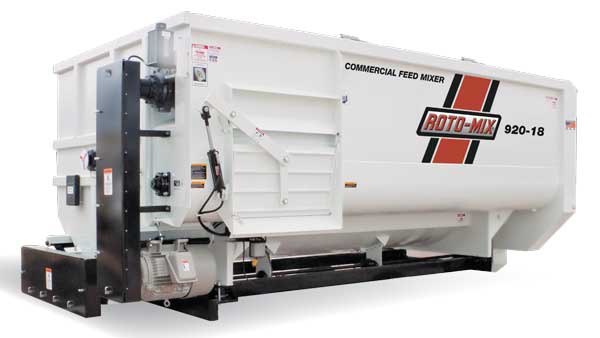 Stationary Mixers
Higher side discharge location allows easier loading of conveyors or elevator legs while maintaining a minimum mixer height. Left and right discharge units available. Low electric horsepower requirements. Flexible motor mount designs to keep overall space requirements to a minimum. Wide base scale frame.
---