Schuitemaker
---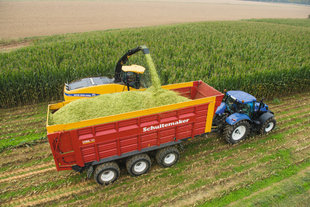 Schuitemaker Silage Wagons
Schuitemaker silage wagons are available in a range of models. The Siwa 56 and 64 are the smallest in the series. Both the Siwa 660 and the Siwa 720 are fitted with the unique Schuitemaker oscillating tandem. The Siwa 780 and 840 come standard with a hydraulically sprung BPW tridem undercarriage. All models can be fitted with two beaters. Models in the 100 series are also available with hydraulically or mechanically driven axles.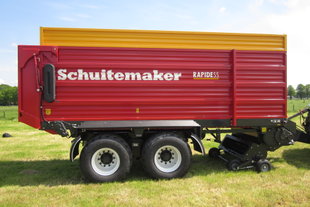 Schuitemaker Loader Wagons
For more than 30 years, Schuitemaker has been marketing the Rapide dual-purpose loader wagon. An absolute top-of-the-range dual-purpose wagon in terms of quality and performance. New developments have made the Rapide even more compact and efficient, with technical improvements in some key areas.
---